Discover more from Newcomer
Where technology and venture capital intersect: A deeply reported newsletter on the inner workings of the startup industry written by Eric Newcomer.
Over 74,000 subscribers
A Data-Driven Look at the Rise of AI
2023, The AI Revolution: Coatue's Sri Viswanath breaks down this year's developments in AI
Yesterday, at the Cerebral Valley AI Summit former Atlassian CTO and current managing director of Coatue Ventures Sri Viswanath delivered a deep look at the state of artificial intelligence.
He looks at GitHub stars, ChatGPT usage, AI application users per month, and many other metrics to track AI activity bubbling (and sometimes waning).
Coatue has shared its full 115 page report with Newcomer readers first.
In the presentation, Viswanath argues that fast-moving incumbent technology companies are best positioned in the coming AI wave. But notes that in past technology waves new startups were founded just as technology emerged and far later once a new technology was well established. There isn't a wrong time to build a disruptive technology company — if it's a novel use of new technology. Uber emerged early in the life of the smartphone app stores but TikTok climbed to dominance many years later.

He shows how foundation models are open and closed in a wide variety of permutations. LlaMa 1 shared its training data but didn't offer a commercial license; whereas, LlaMa 2 didn't share its training data but opened up a partial commercial license.

GitHub stars on AI projects are down, indicating that the AI hype cycle may be waning. But AI commits to projects are going strong, showing that people are still hard at work coding. Meanwhile, ChatGPT usage can rise and fall when newer versions come out, drawing users back to the chatbot to try out fresh features.
I'm including some of my favorite slides from Viswanath's presentation at the Cerebral Valley AI Summit below. Coatue is also publishing the slides on its website. Vibhor Khanna and Yijia Liang worked with Viswanath to create the presentation for Coatue.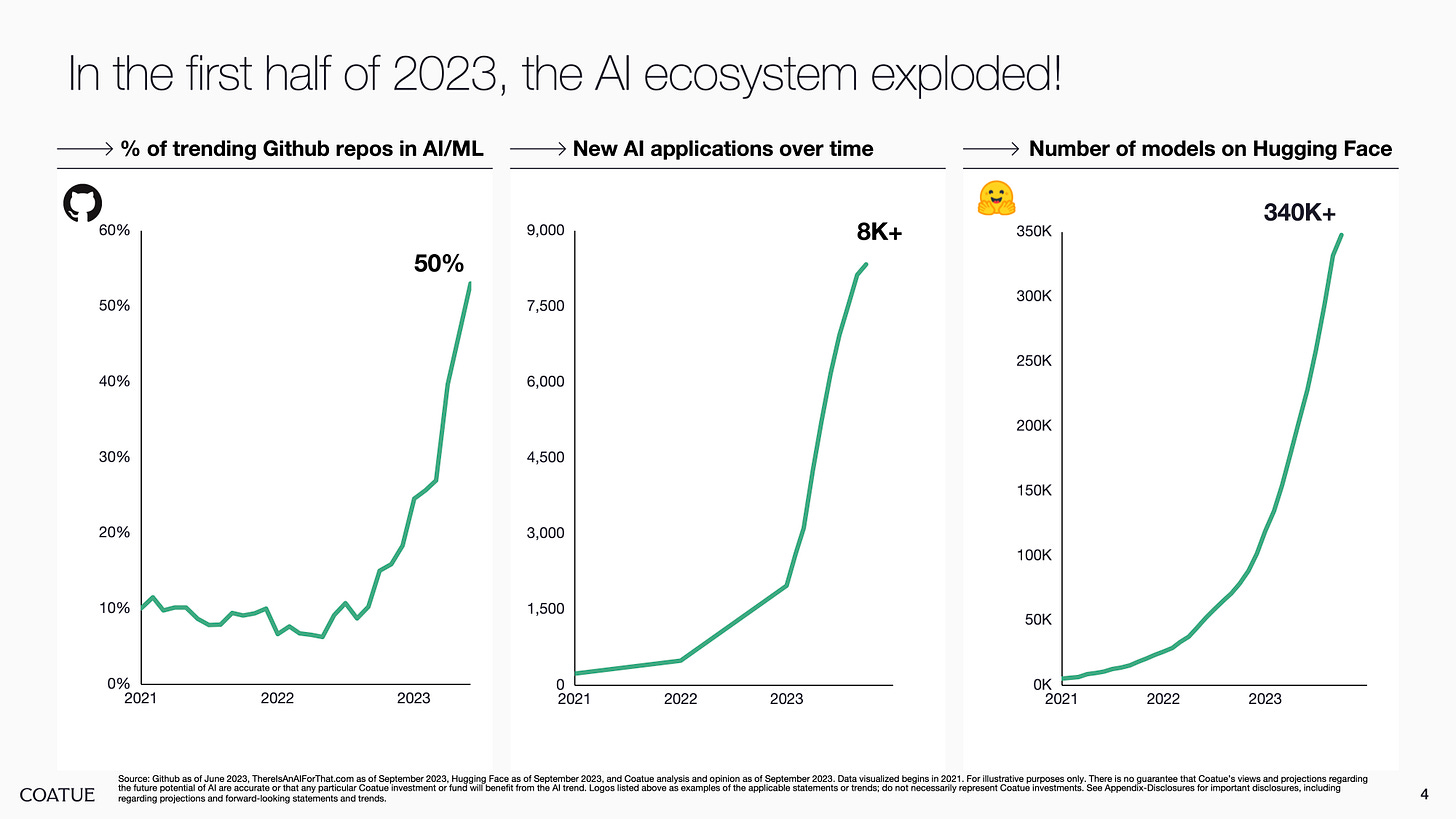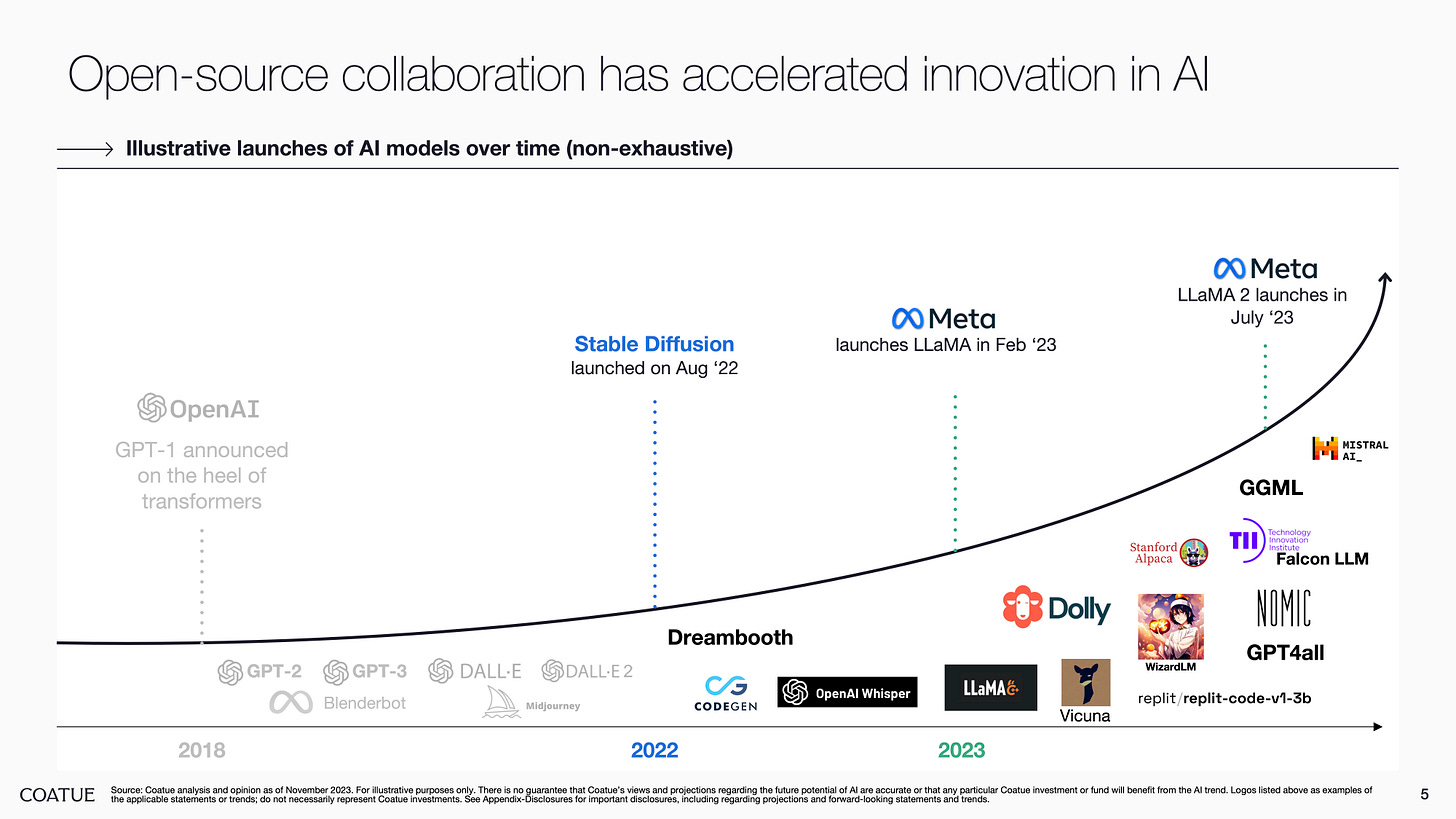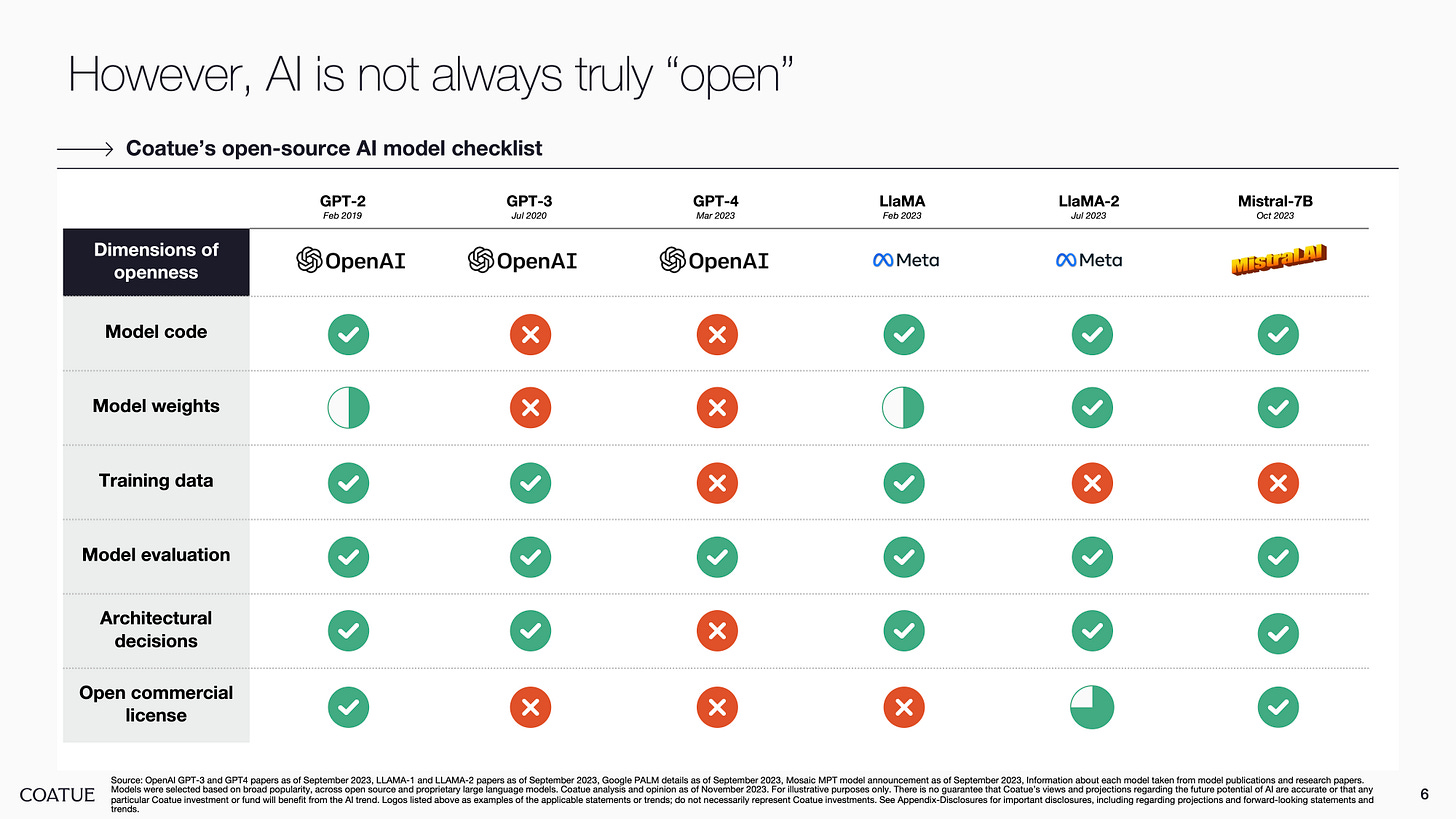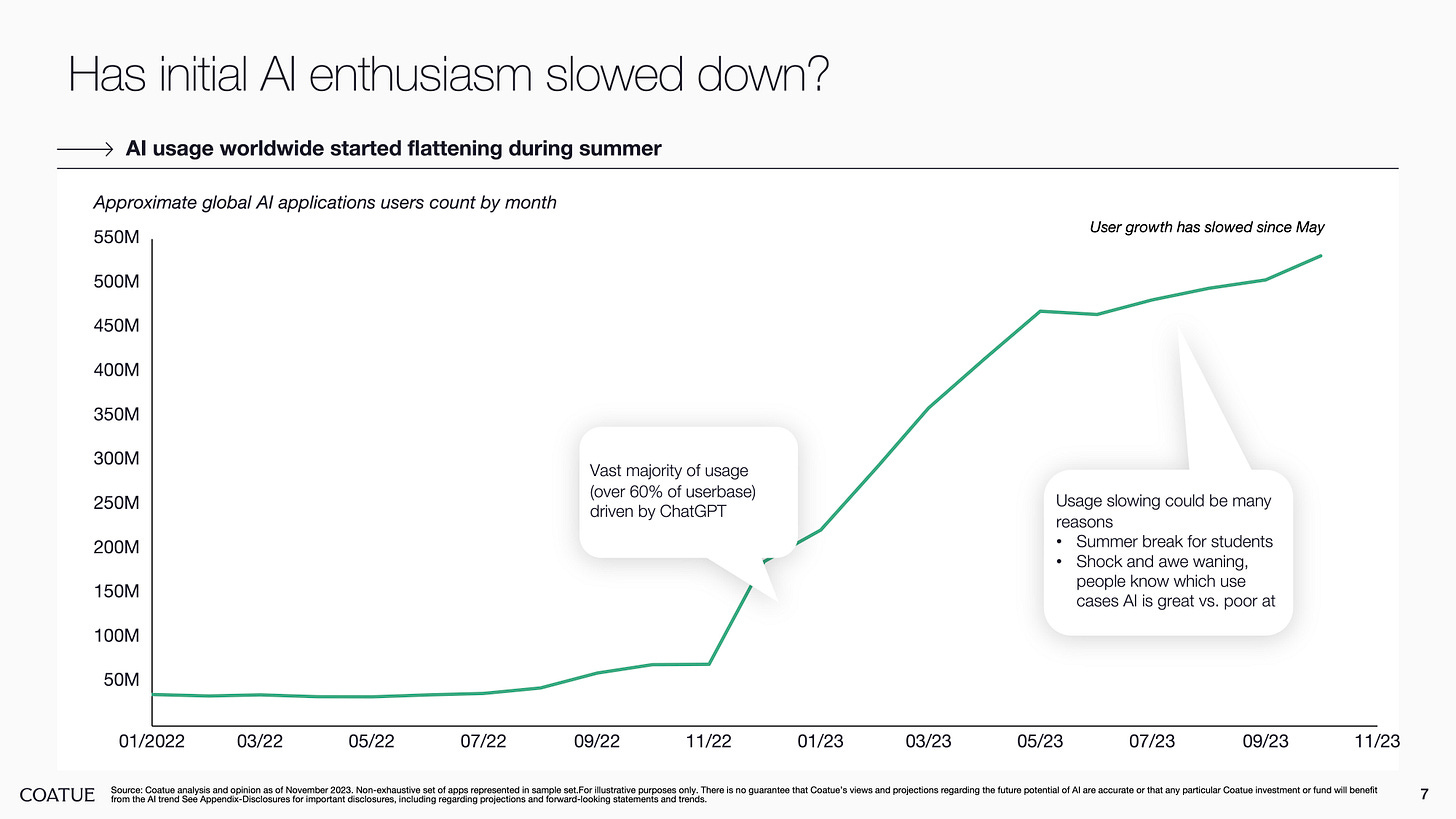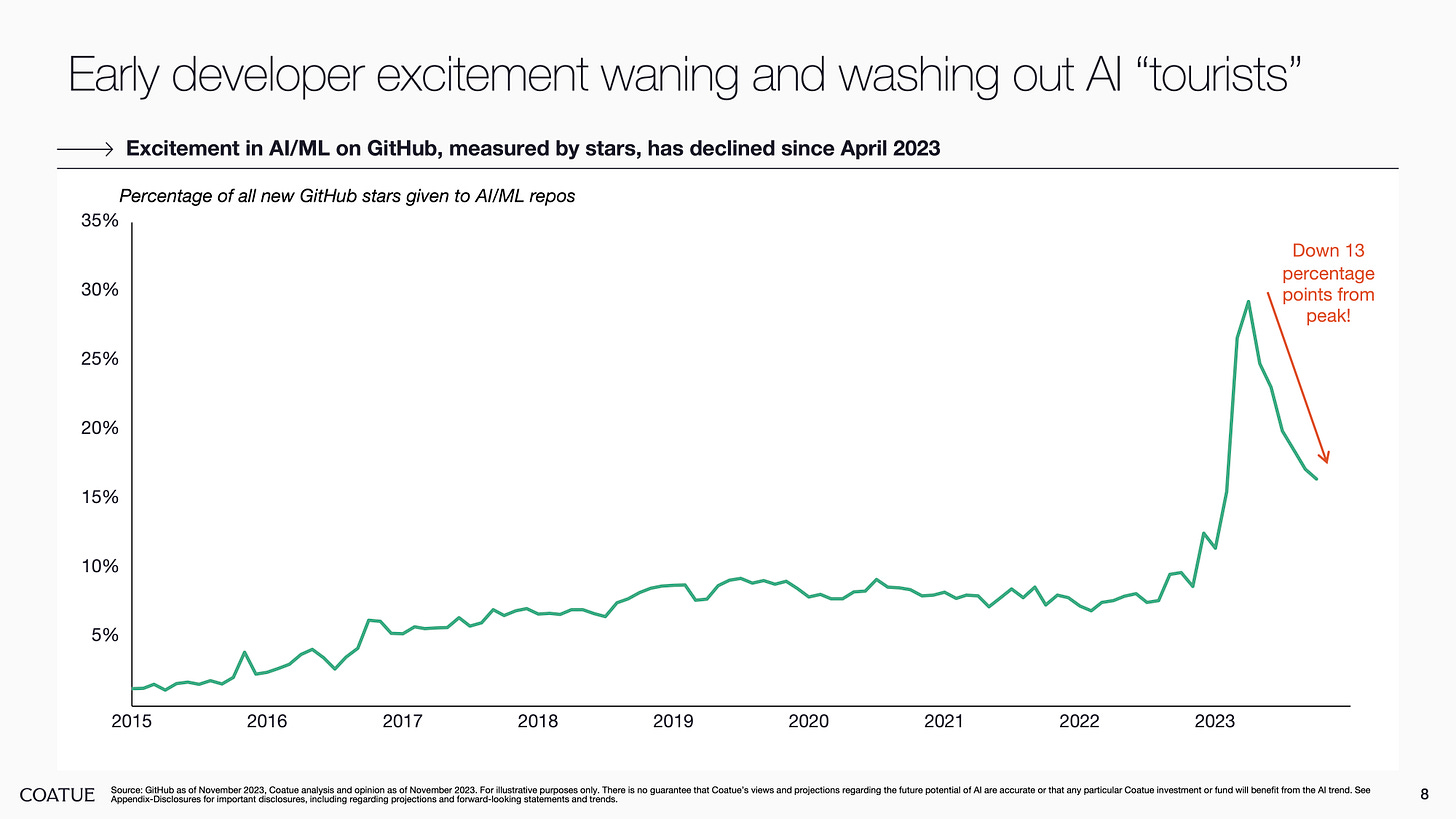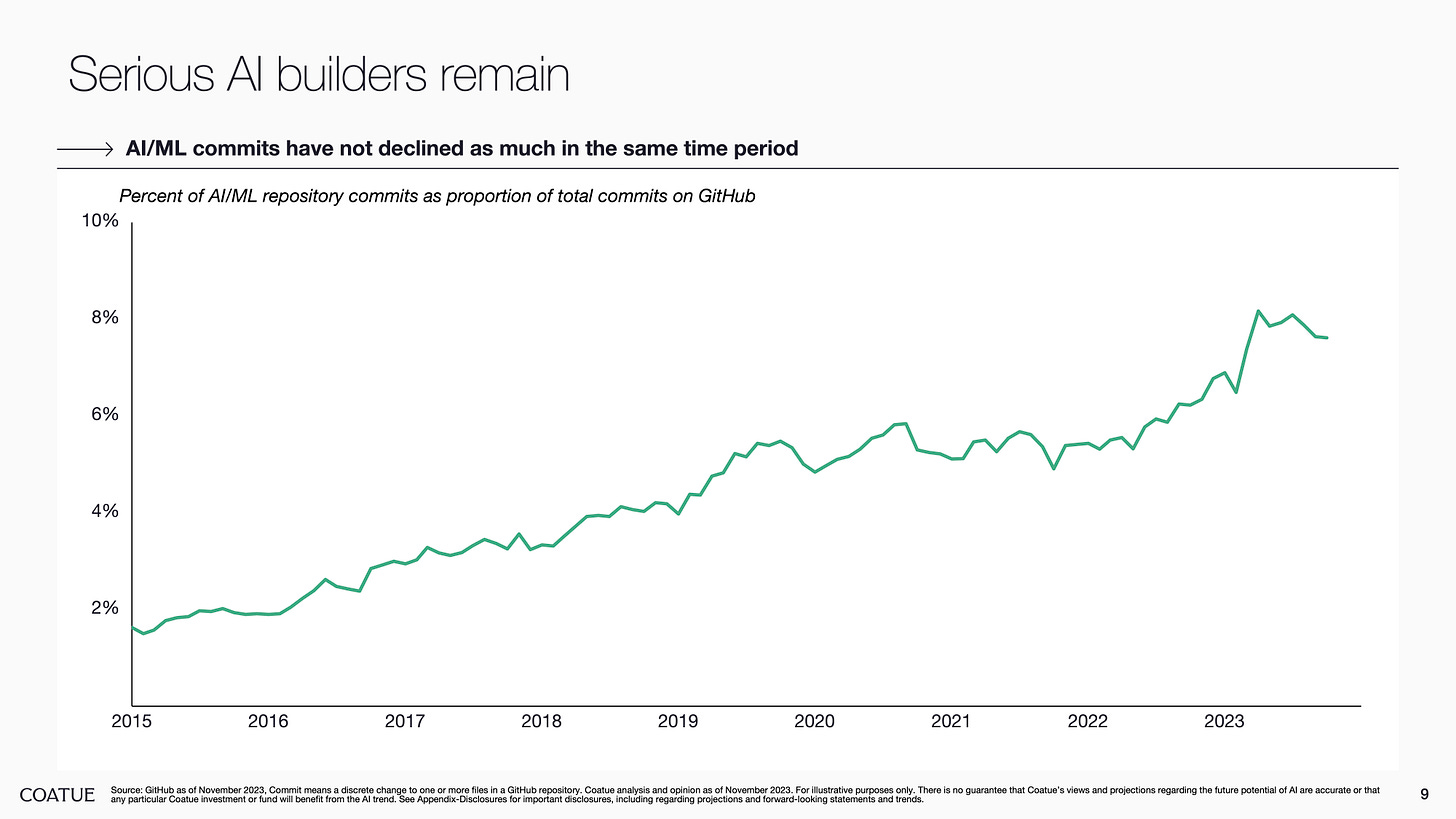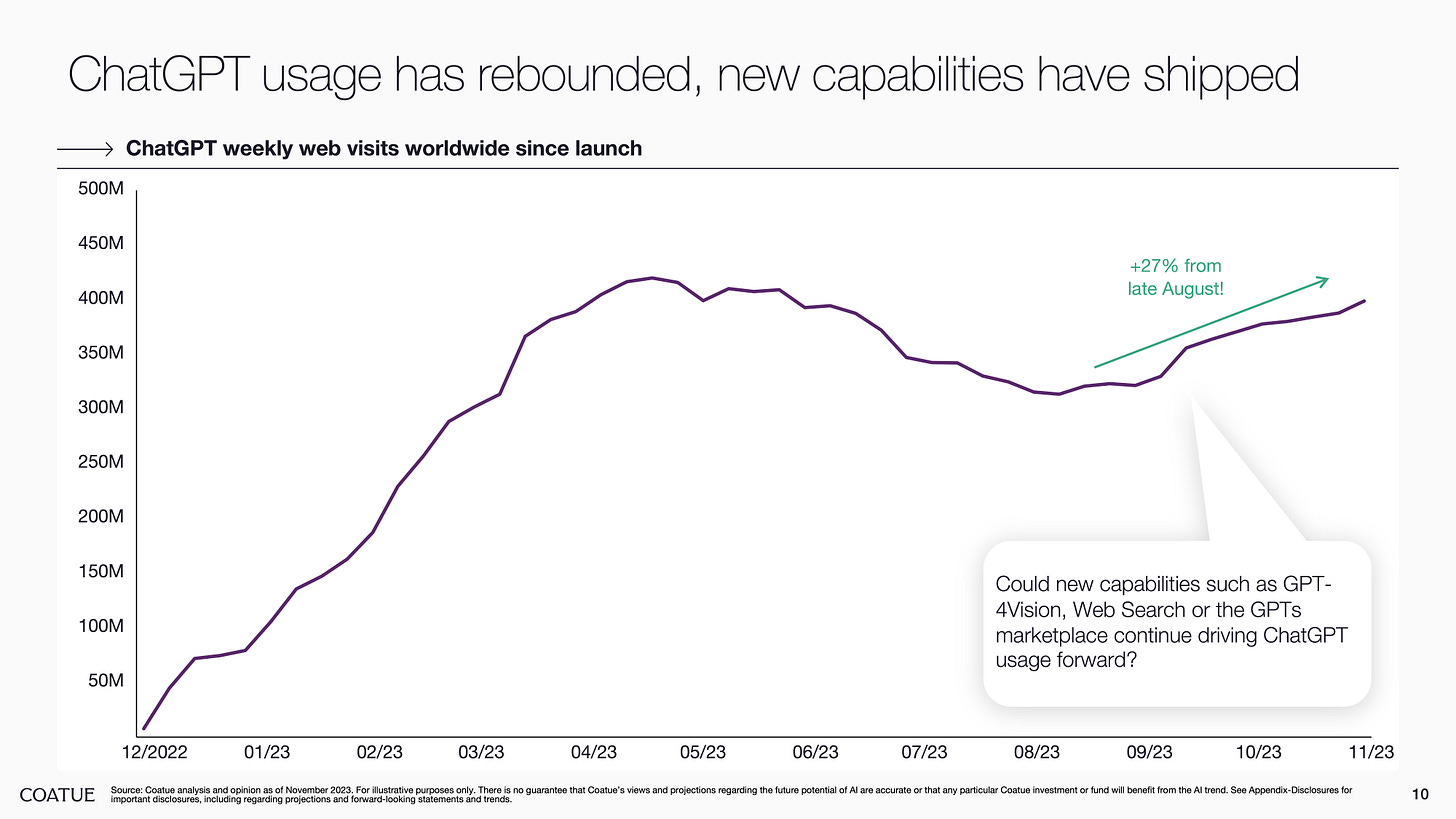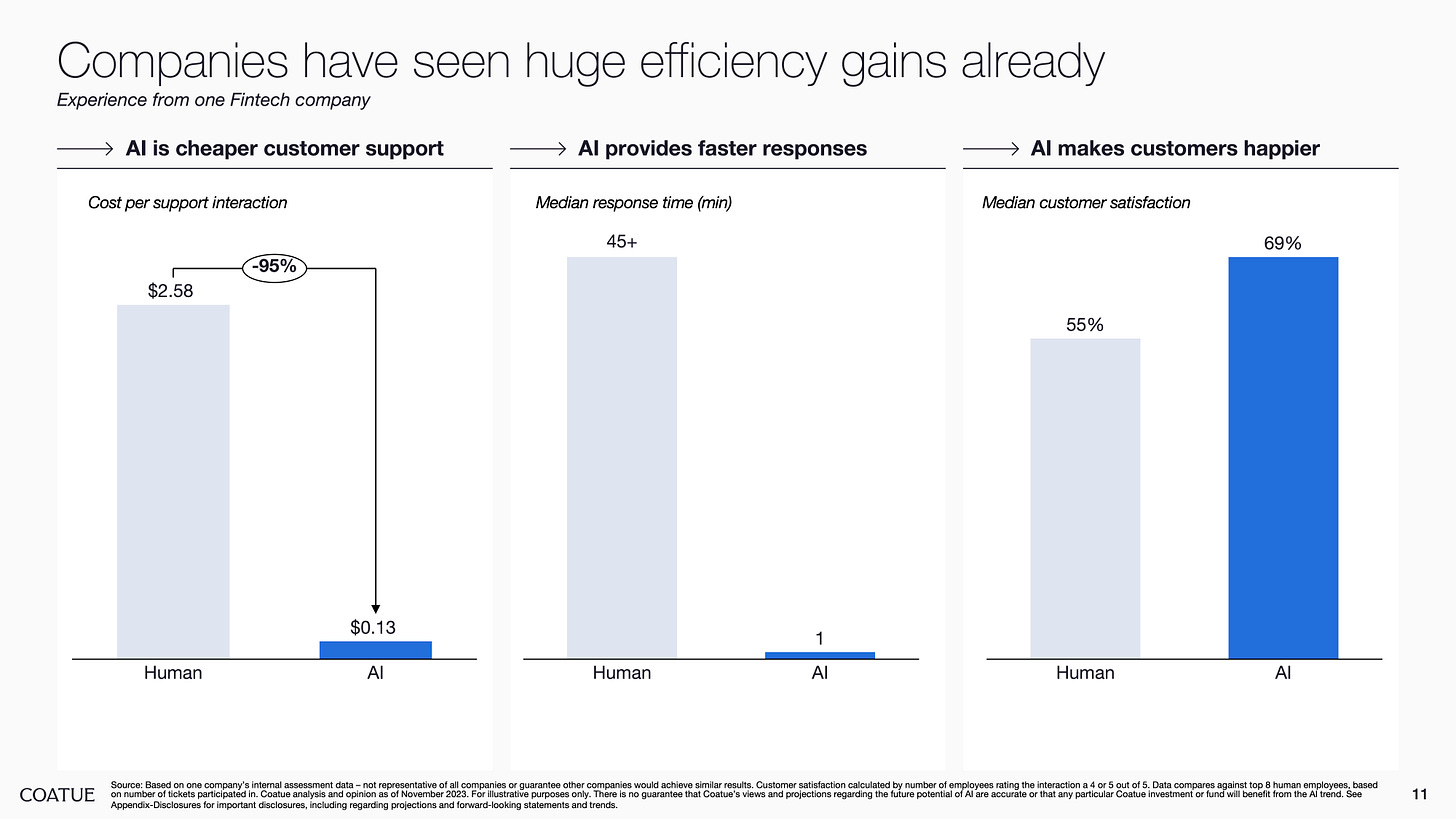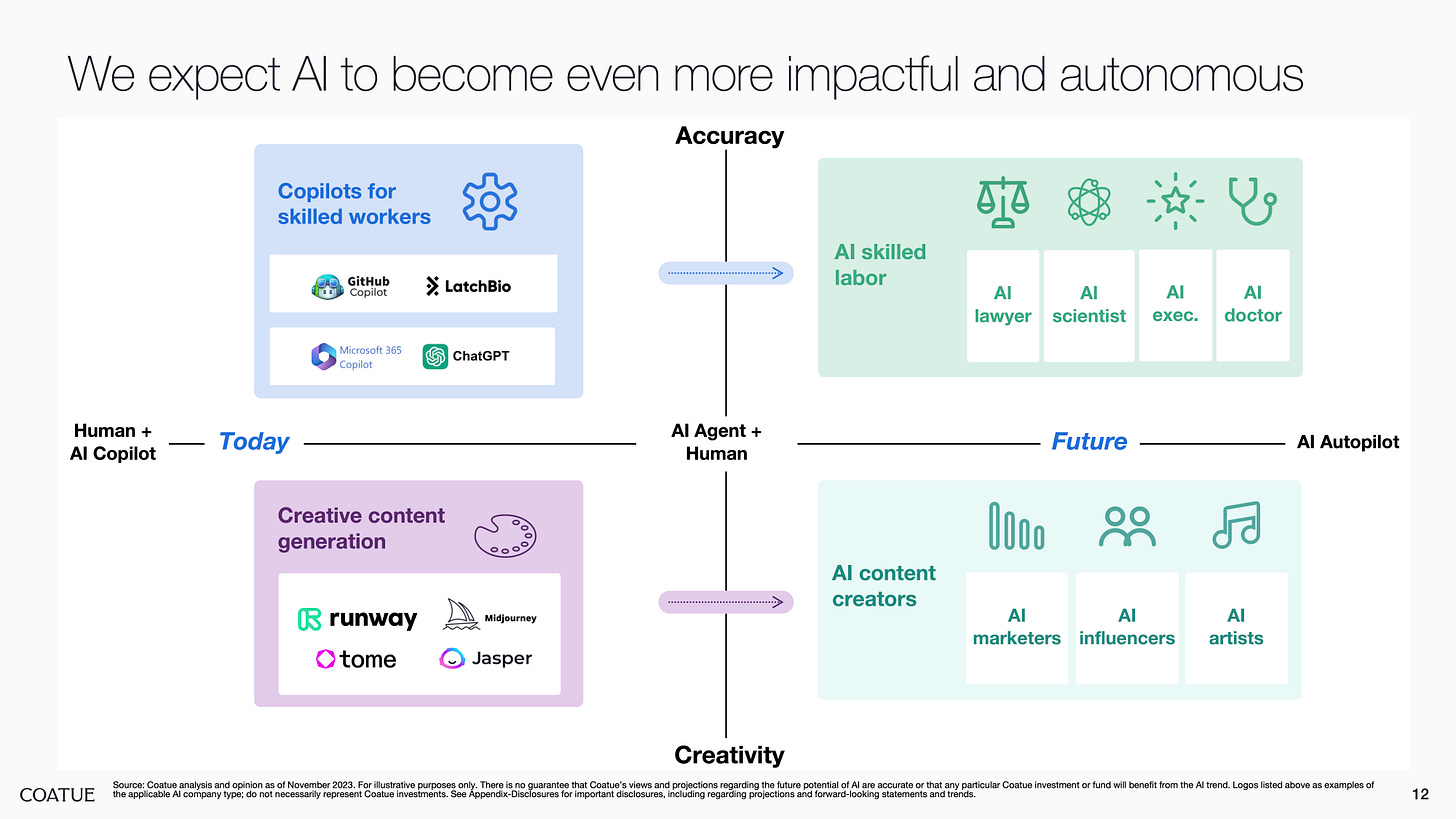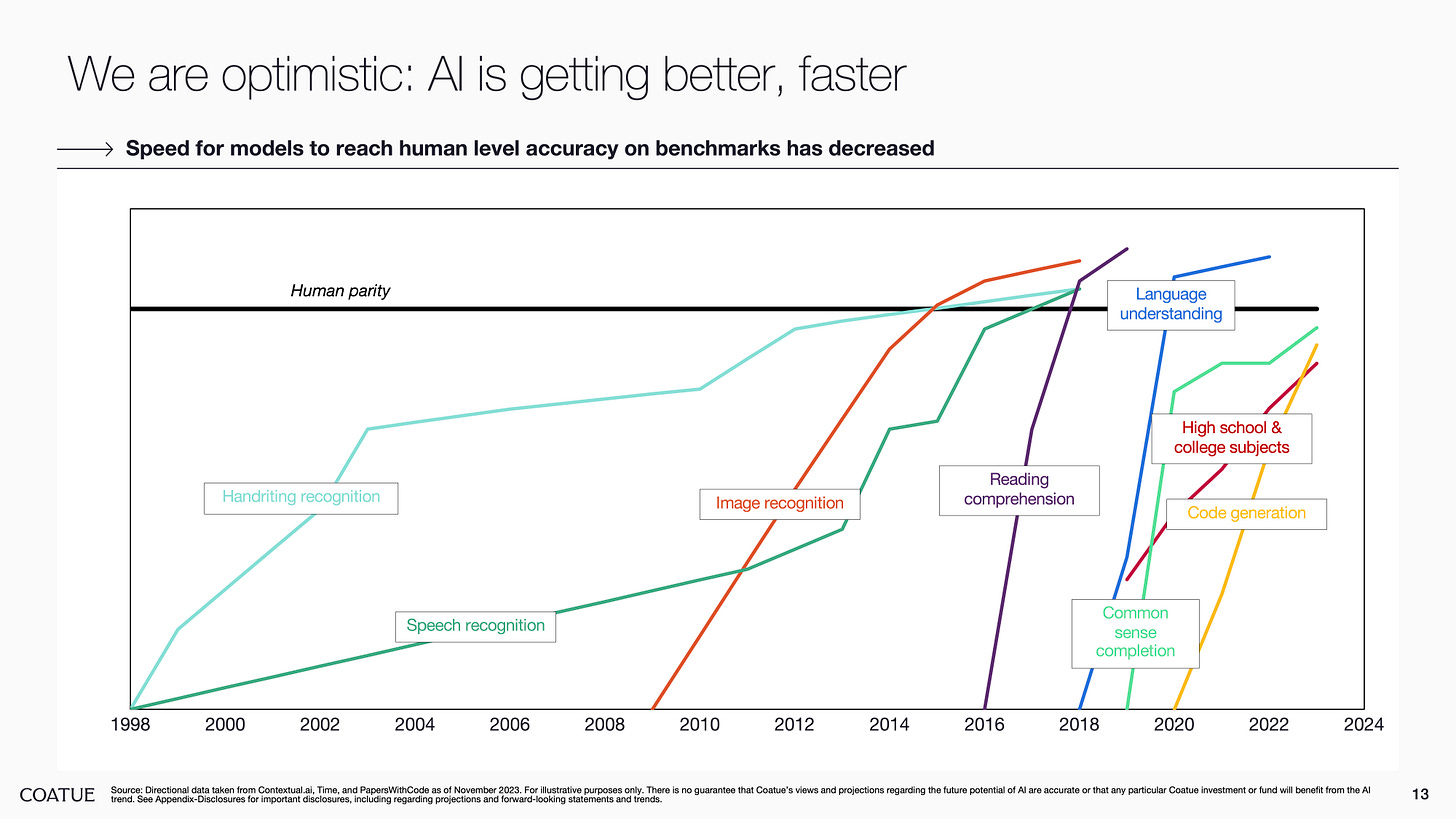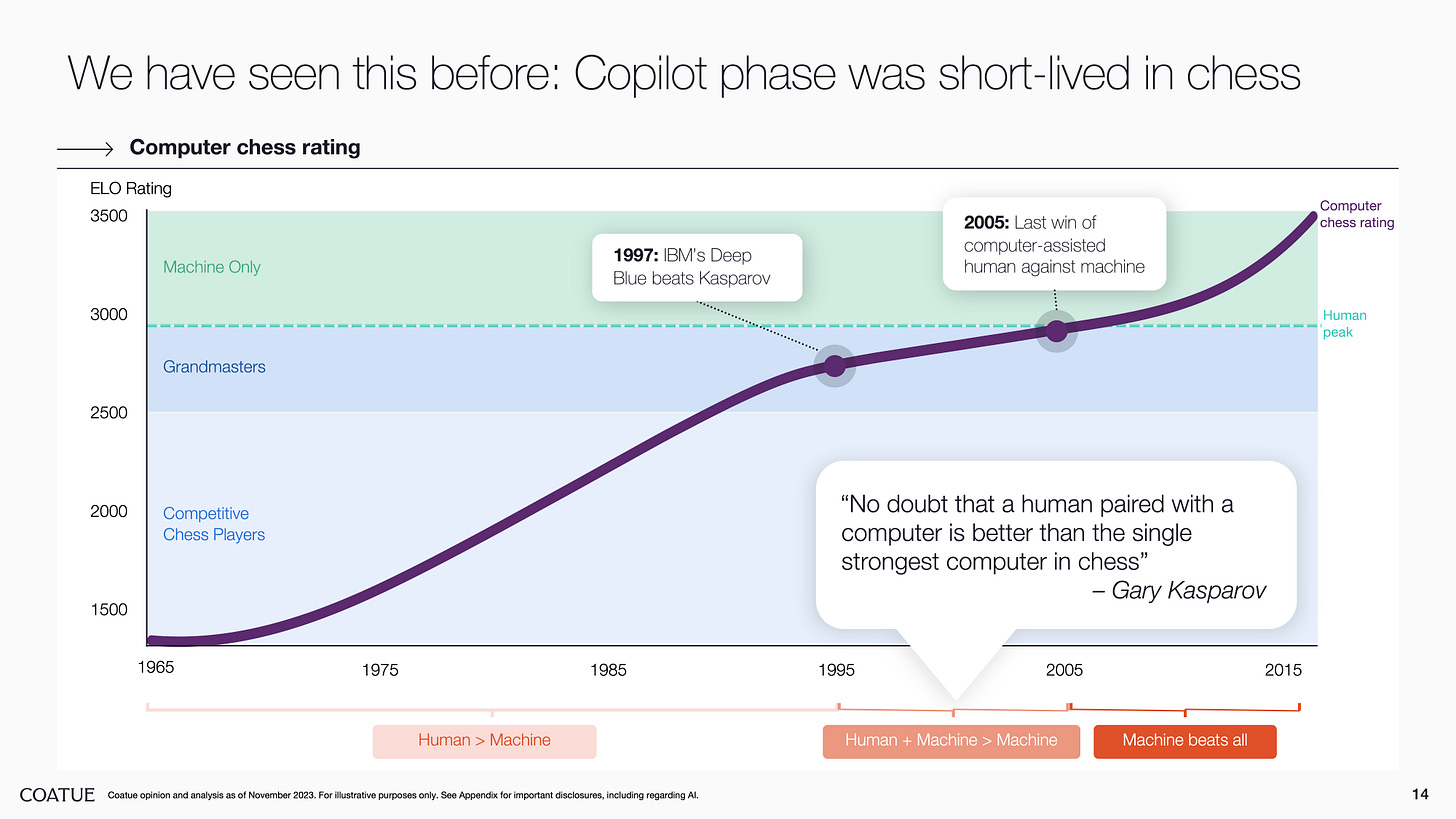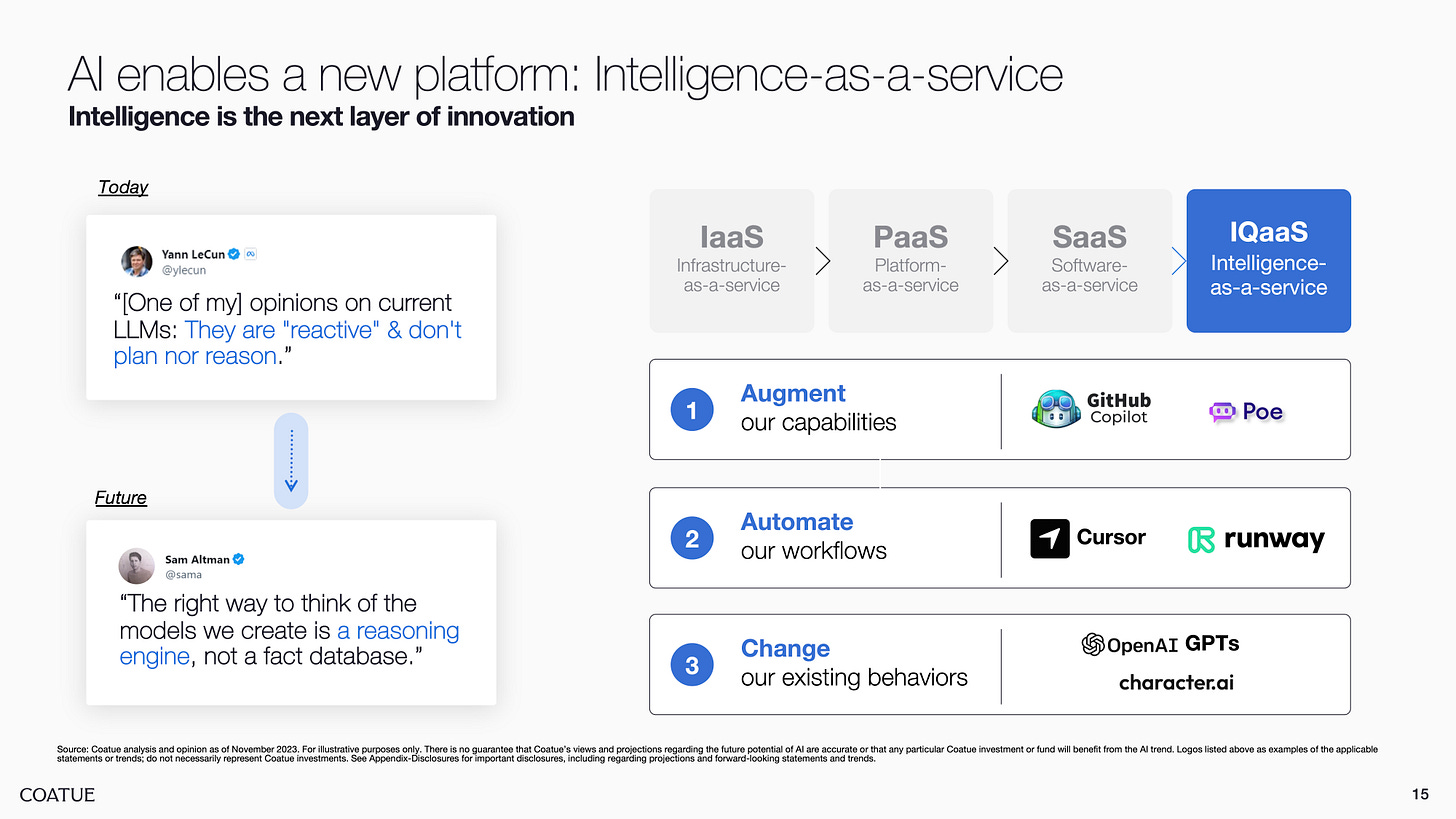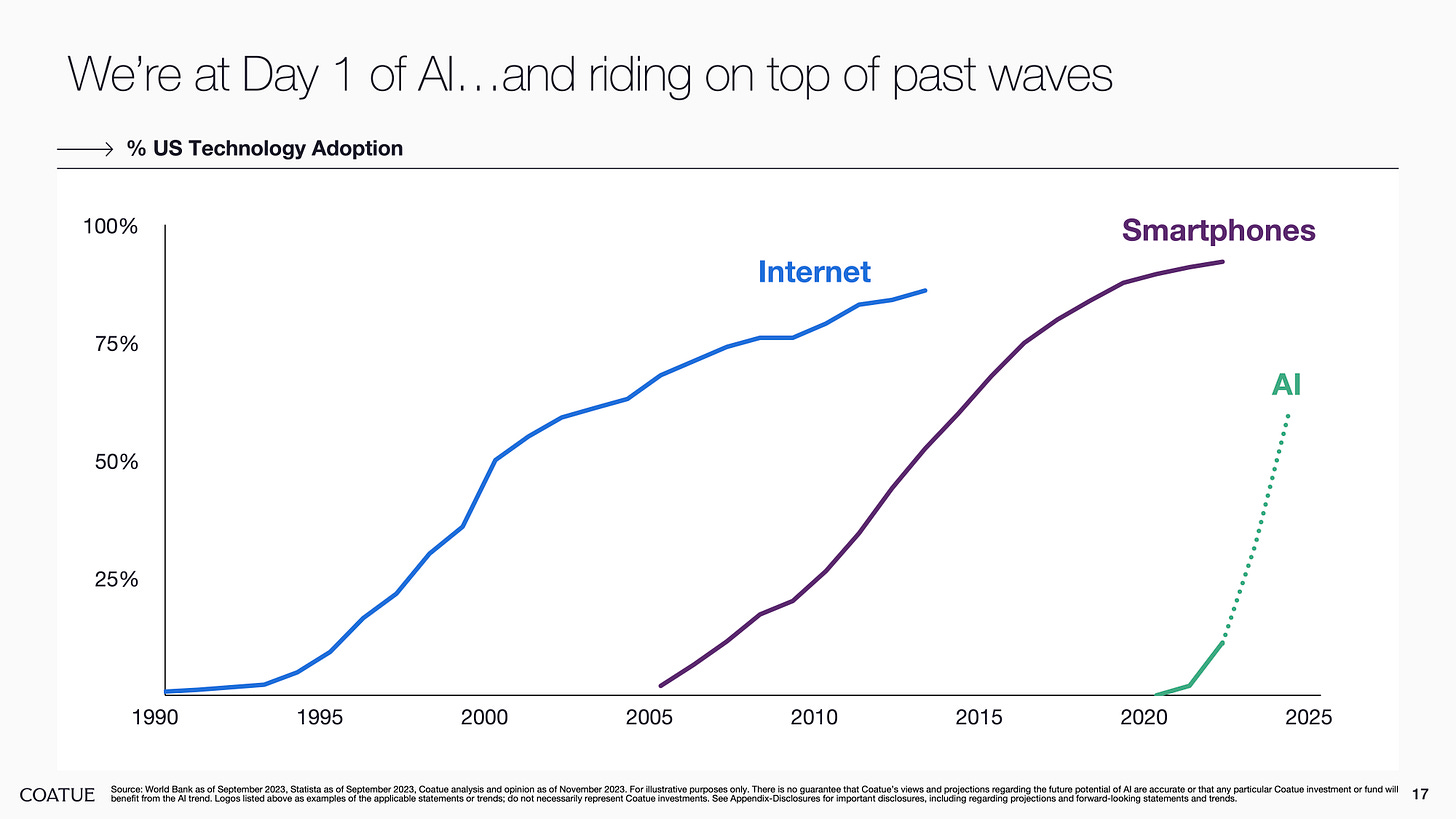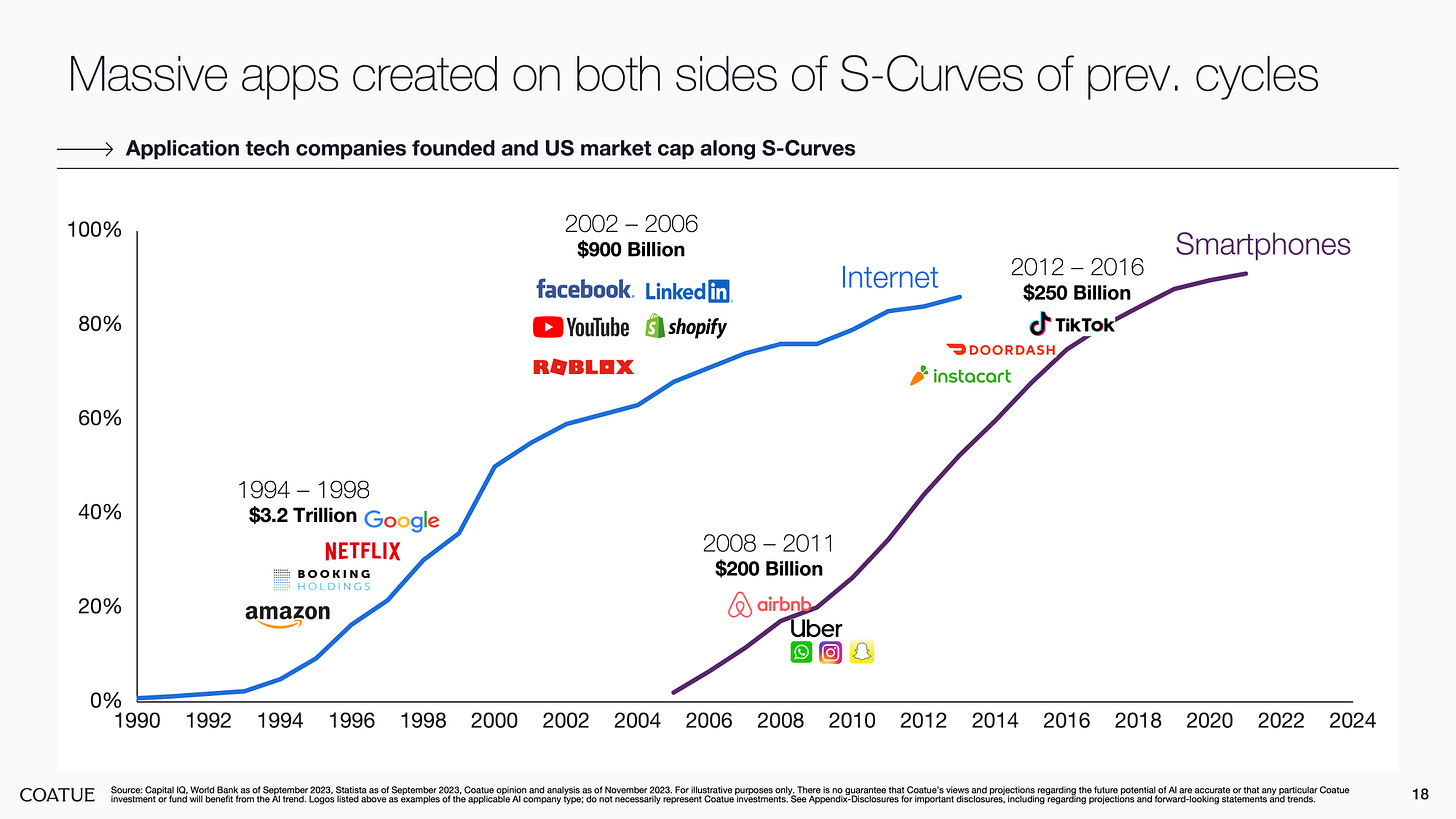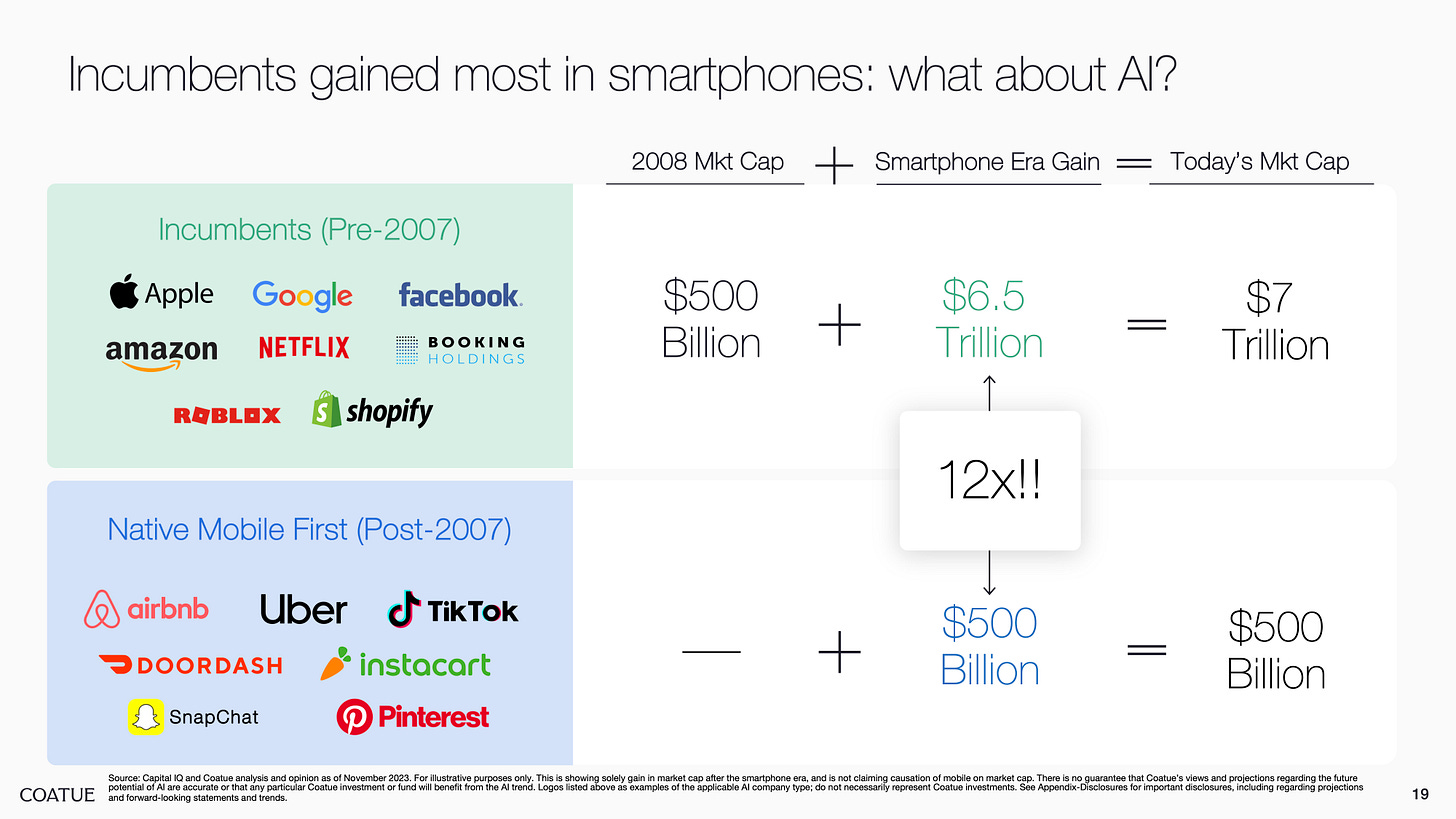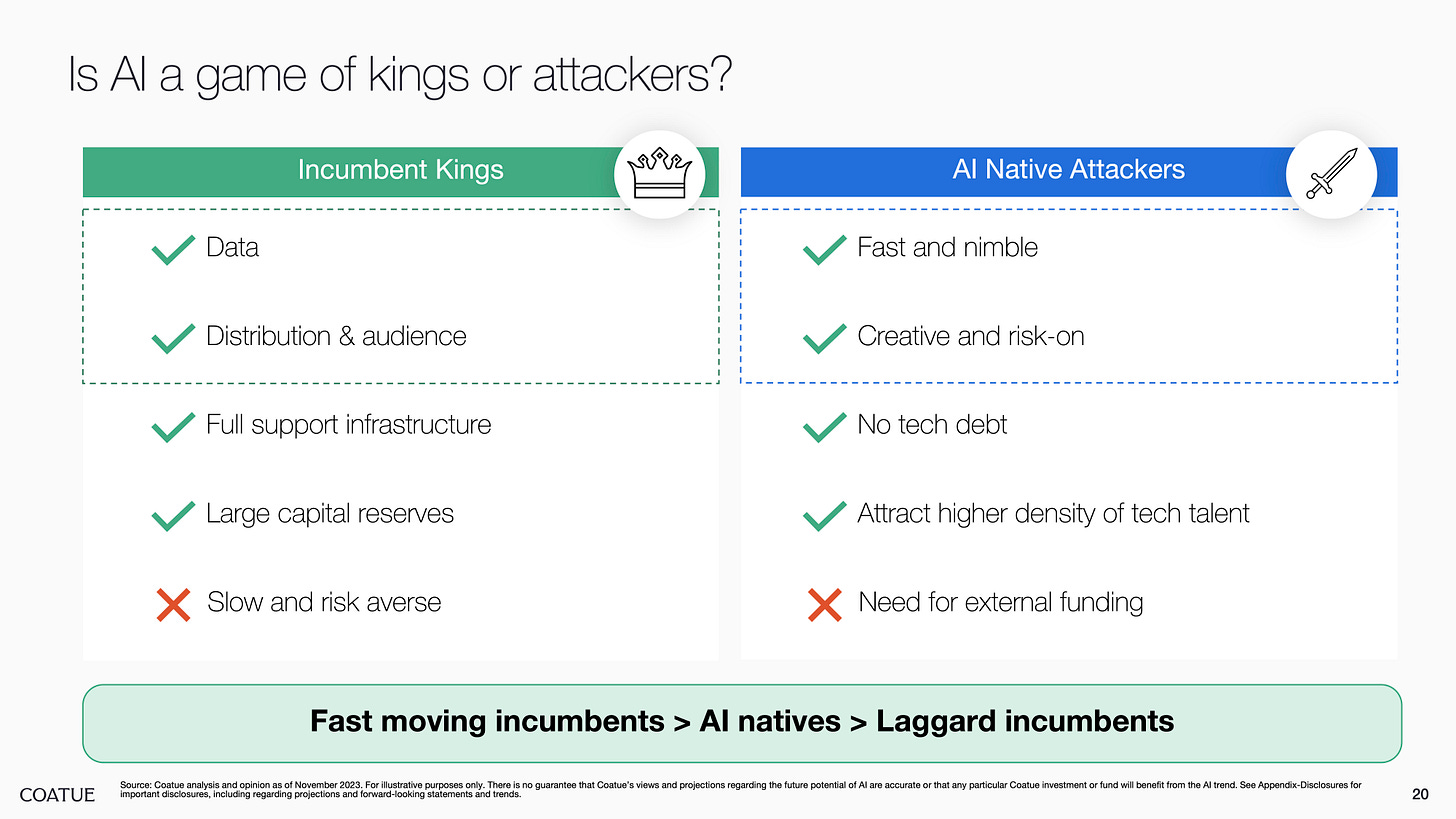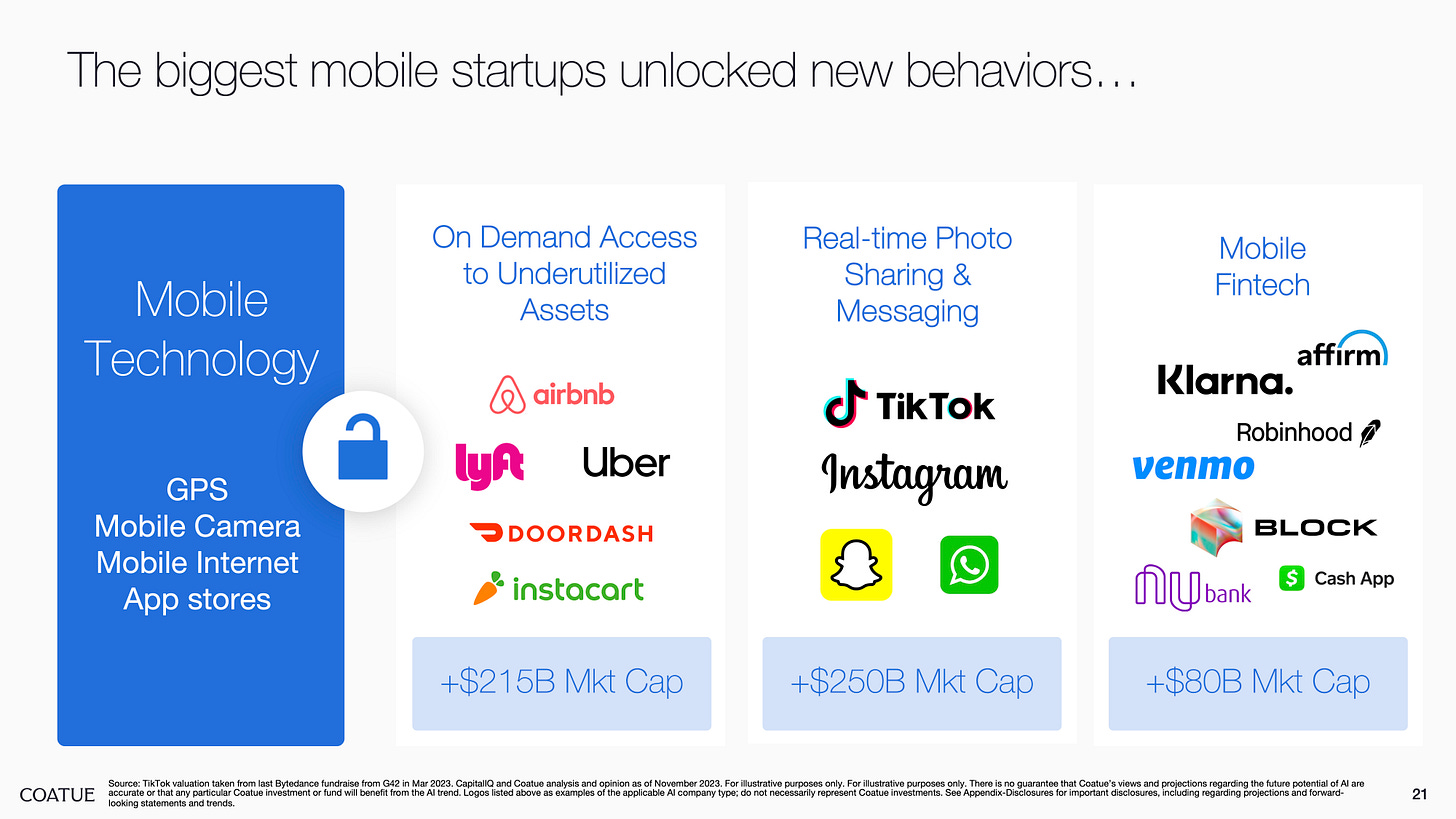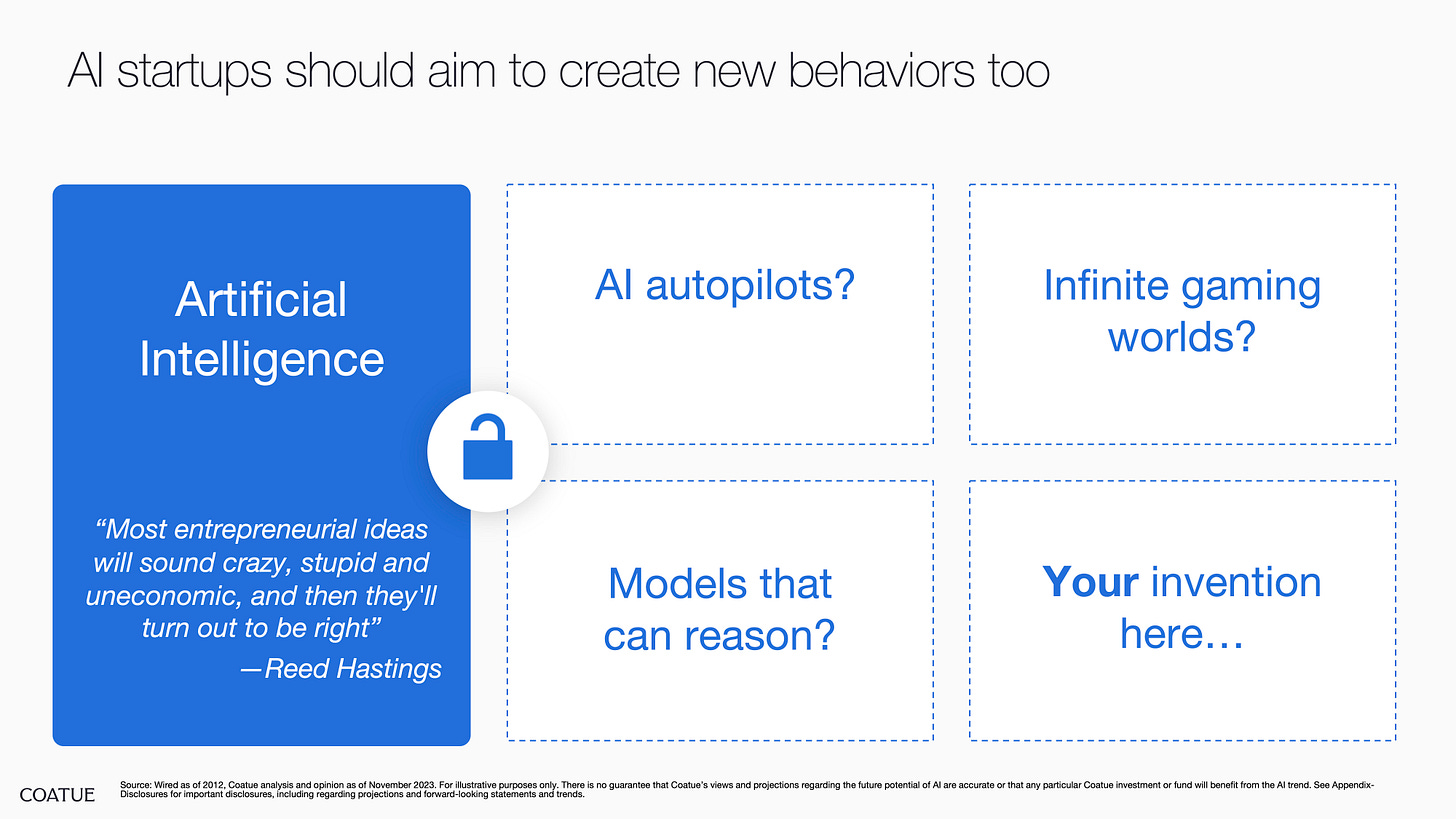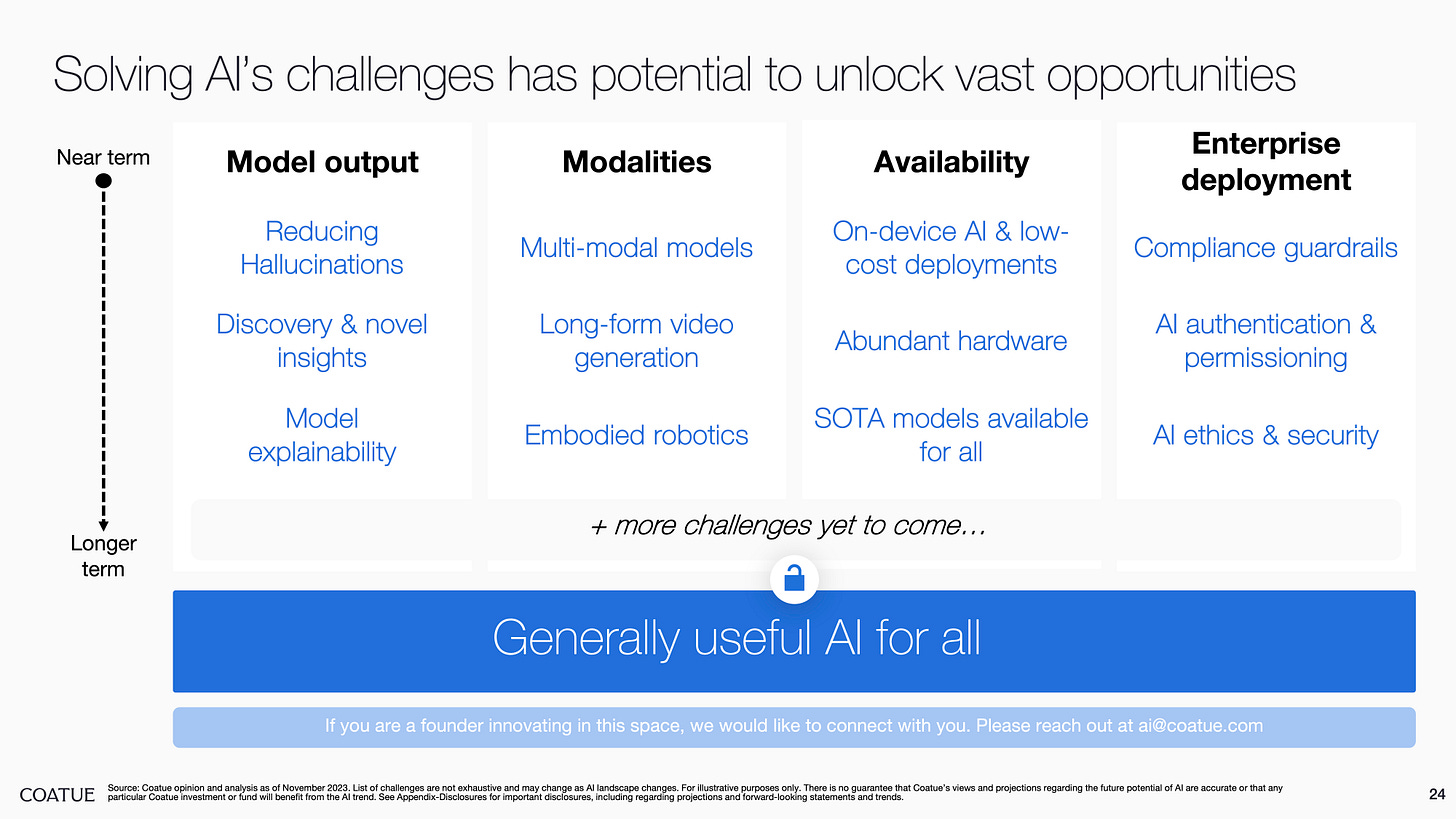 More to come soon on the rest of Cerebral Valley!